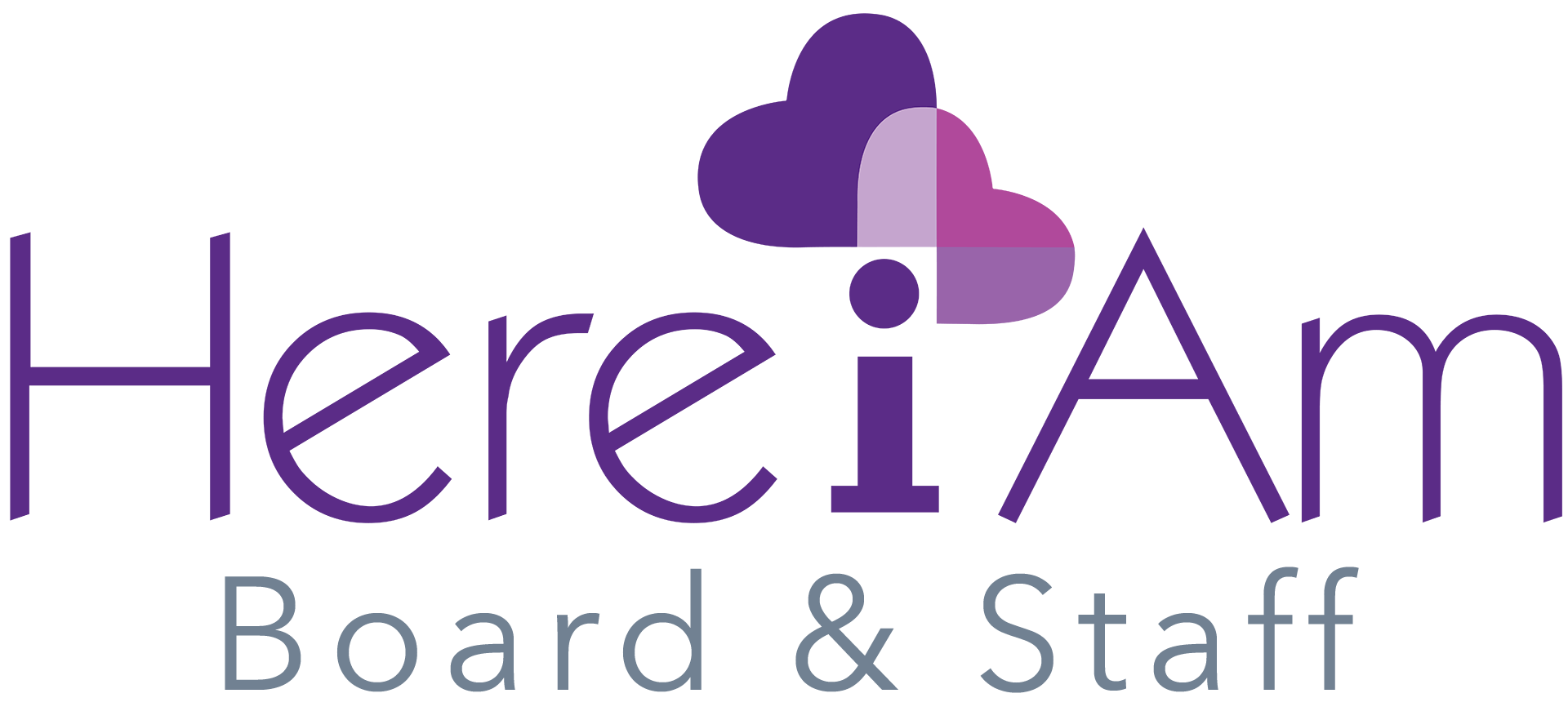 ---
These are the people who are helping change the world.
---
---
Suzanne (President) and Jay Faske
Suzanne and Jay are the founders of Here I Am Orphan Ministries. They are the parents of three birth children, Jacob, Joshua and Gabriella. TThey have also adopted twenty-six children, Elizabeth, Rebekah, Andrew, Naomi, Abigail, Phoebe, Julia, Samuel, Hannah, Sarah, Nathaniel, Tabitha, Lydia, Joseph, Rachel, Olivia, Miriam Grace, Joy, Jonah, Sophia, Caleb, Bethany, Jayson, Cherish, Lillian, and Jonathan. Their adopted children are from India, Russia, China, Kazakhstan, Colombia, Ethiopia, and the United States. The Faskes live in Burton, Texas and are members of Brenham's First Baptist Church.
The Faskes first considered adoption after watching a documentary on orphanages in China. It was then that the Lord spoke to their hearts and both realized they had a desire to adopt. From that point on, adoption became a part of their lives. It is the Faske's desire that every child know the love of a family and their Heavenly Father.
In 2002, after much prayer and discussion with Paul Pennington of Hope for Orphans, the Faskes accepted the challenge to start an orphan ministry in their current church and community. They began with forming Forever Families, an adoption support group. After the 2003 Kazakhstan summer program, the Faskes felt led to start a more comprehensive orphan ministry that served children through missions, adoption advocacy, and orphan care. It was then that Here I Am Orphan Ministries was established.
---
Samantha Crumrine (Vice President)
Samantha Crumrine and her family live in San Angelo, Texas. Samantha attends St. Luke United Methodist Church and is passionate about orphan ministry. 
In December of 2005, Samantha met a child protective services caseworker for the first time in her life. That day, she learned that there were more than 200 children from her community who were currently living in foster care due to abuse and/or neglect. After some research, she found that 80% of children who entered foster care in her city were being placed in homes outside of her entire region. That information changed her life forever. 
Samantha founded the Heart Gallery of Northwest Texas which helped find adoptive families for 109 children. Samantha's big dream is to build a children's village near San Angelo to offer a family, home and resources to children who enter the foster care system. Samantha and her husband adopted their oldest son through foster care in November of 2017.
Today, Samantha is attending the University of Texas at Arlington in pursuit of a Masters of Social Work with a concentration on Children and Families. She also serves her family as a stay at home mama -  spending what feels like eternity cooking for four kiddos with extremely huge appetites, helping them with homework, driving them all over creation, and stealing all the sweet snuggles she can.
---
Jan Rhodes (Treasurer)
Jan and her husband Richard live in Cypress, Texas with their 3 children and attend Fairfield Baptist Church. Jan is a CPA and works part time for a CPA firm. The Rhodes started an Interior/Exterior painting company 3.5 years ago so she now works for that company as well. However, her job as Mom remains her favorite! Being a mom has been one of Jan's greatest joys and blessings.
Jan and her family participated in the 2016 Journey of Hope China Hosting Program and hosted a wonderful 8-year-old boy. This special boy has changed her heart forever as she watched the world through his eyes and saw him experience worship in Jesus Christ for the first time. Jan participates in her church's Families for the Fatherless ministry and has become an advocate for kids. She is committed to serving orphans through Here I Am Orphan Ministries and any other ways God calls her to say "Yes."
---
Ashley Hadsell
Ashley lives in Montgomery, TX along with her husband, David, and their six children. God has given Ashley a heart for the fatherless, especially those that much of the world views as the "least of these"--children who are born with disabilities, deemed imperfect in the eyes of their society, and most vulnerable to the perils of this world. She is passionate about advocating, serving, and sharing about the beautiful reflections of God that each of these precious children embody. As John 9:3 tells us, she believes that the works of God are uniquely displayed in and through children such as these. Ashley first came to Here I Am Orphan Ministries for a pre-adoption Lighting the Way workshop in 2010. Since that time, HIAOM has played a significant role in the adoptions of their son, Alex, and daughter, Rose. She is now honored to serve alongside the amazing team at Here I Am Orphan Ministries.
---
Lee-Anne Herman
Lee-Anne and her husband Trent live in Kingwood, Texas with their son. Lee-Anne and her family are members of Second Baptist Church, Houston where Lee-Anne has served in the preschool ministry. Lee-Anne is an HR Director at Western Midstream and has worked in the oil and gas industry for over 25 years. Lee-Anne is so excited to join Here I Am Ministries and be part of the amazing blessing in bringing families together!
---
Leslie Gordon
Leslie and her husband Spencer live in Willis, Texas. They are parents to five children; 2 biological, and 3 who joined their family thru adoption. They are members of Grace Reformed Baptist Church. The Gordons first experience with international hosting was in 2006, when they hosted a precious little girl named Ruslana from Ukraine. Although it turned out that she was not available to be adopted, she forever changed their perspective and heart towards the orphan, and they traveled to Ukraine in 2007 to adopt a sibling pair, and then again in 2015 for another child. A strong believer that children belong in families, Leslie is always trying to advocate for children that need a family, and educate others on the great need. In her spare time she loves to make pottery and sew, and has enjoyed returning to Ukraine several years to teach at-risk teen girls how to sew.
---
Pam Mossbarger
Pam Mossbarger and her family live in Brenham, Texas.  She, her husband Steve, and grandson, attend Brenham's First Baptist Church. Pam works full time for Faith Mission as Client Services Director.  She is passionate about orphan ministry because all children need to know that someone cares about them and that their voice is heard.
---
Brittany Burianek, Executive Director
Brittany graduated from Baylor with a BBA in International Business and then pursued a graduate degree in Global Development at the Thunderbird School of Global Management. Her professional background is in international development, and her first experience with orphan ministry was in Moldova in 2013. After visiting Moldova several times and seeing firsthand the effects of growing up without a family, she began praying about a career transition into the nonprofit sector, specifically orphan ministry and adoption advocacy. She joined HIAOM as Executive Director in May 2016 and loves serving children and families through HIAOM and her church home in Houston. She currently serves on the Board of Directors for the Houston Philanthropy Circle.
---
Brit Colanter, Communications Specialist
Brit and her husband Eddie and their three children moved to Brenham in January of 2021 from San Diego, and love being Texans! As a recent retiree from 20 years as a public health epidemiologist, and with her passion and experience in international missions, she is excited about being a part of the team at Here I Am Orphan Ministries, on the mission of advocating for orphans. Brit's focus is on increasing HIAOM's social media presence, grant applications, events, and all-around projects.
---
Kara Curfman, Forever Families Director
Kara and her husband Locke live in Longview, TX and have 6 children, 3 of which were adopted from foster care. They were a foster family with Buckner Children and Family Services for seven years, the same agency Kara was adopted from. Kara has been advocating for orphans in various ways through the years, founding Legacy Closet in 2009, and speaking at various conferences and events and training families and DFPS workers in TBRI and Behavioral Management tools as well as leading support groups virtually and in person. Kara's goal has always been to advocate for the orphan and support and train the family for the road ahead. For the past almost 7 years, Kara has worked in Centers for Children and Families Post Adopt covering families in the Northeast Texas area who have adopted from Foster Care. In her spare time, her family breeds Goldendoodles (and a few other doodle types) and enjoys time on the lake.